To celebrate International Nurse's Day, we held a cake sale in the ground floor boardroom at Premiere House on Thurs 2nd May, 11.30 to 14.30 for the #RaiseYourWhisks campaign for @CavellTrust.
As you can see, we had a wonderful array of sweet treats generously donated by MDG staff.
We raised an amazing £200 for Cavell with matching funding from MDG boosting our donation to £400.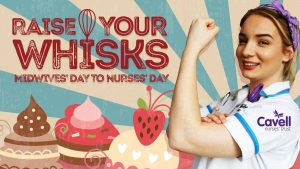 Back to Latest News